At La maison du Nessay - Le Nessay - Saint-Briac
Live leisurely at La Maison du Nessay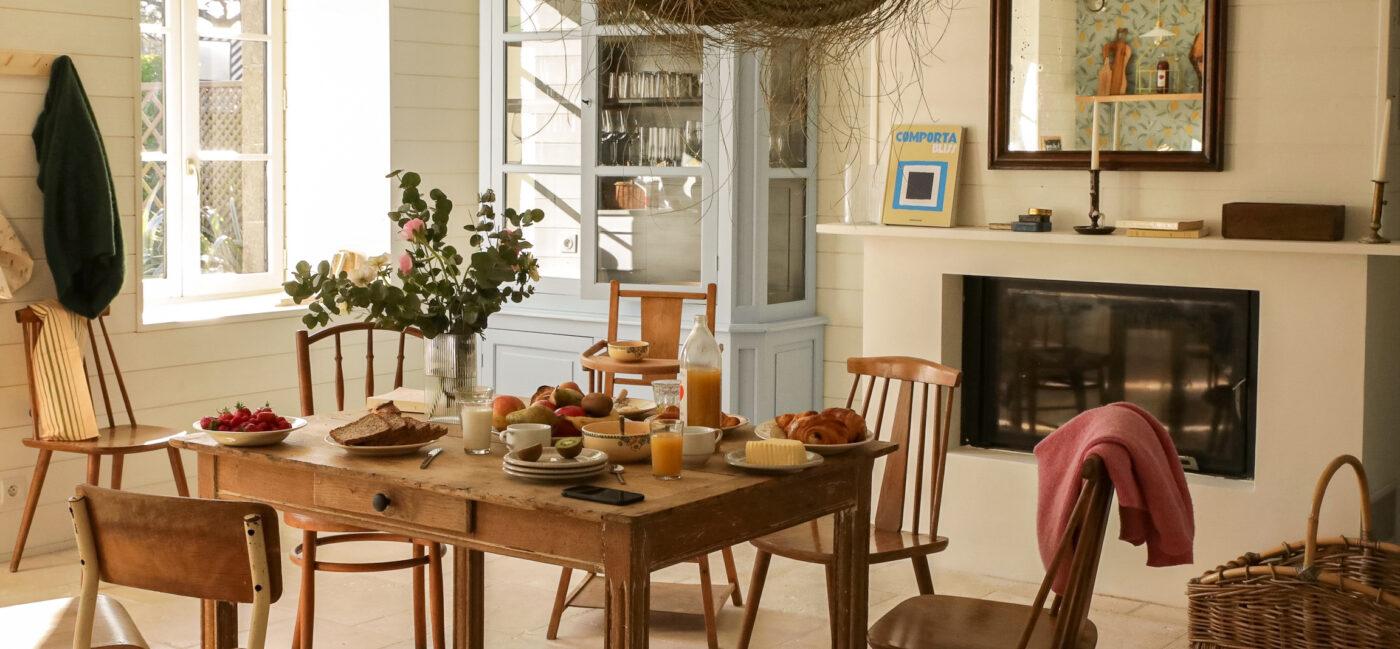 The house, with its grey wooden shutters and Breton granite, typical of the region, is located 2km from the centre of the town and beaches. Functioning as a hotel all year round, you can also make it your home by renting the whole place during the school holidays.
The house is fully equipied for children.
Discover its 6 bedrooms and private bathrooms. One of them, Glénan, offers you the comfort of a family suite, composed of a bathroom with bath & shower, a parental bedroom and a children's bedroom with bunk beds.
The country house style kitchen is spacious, the living room is equipped with a video projector and large windows overlook the enclosed garden and the big heated pool.
Two fireplaces add to the cosy feel of the ground floor.
The house is made to accommodate you with your family or friends.
La maison du Nessay aims to be pioneer and innovator to be ht Family/kids friendly reference. One of the few houses where "traveling light" is not just a quote.
We have put in place everything you need to make you feel at home with your children.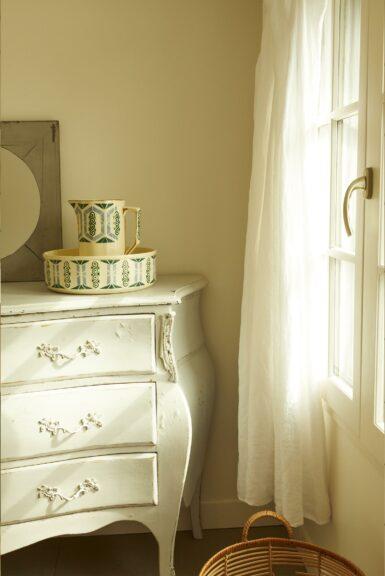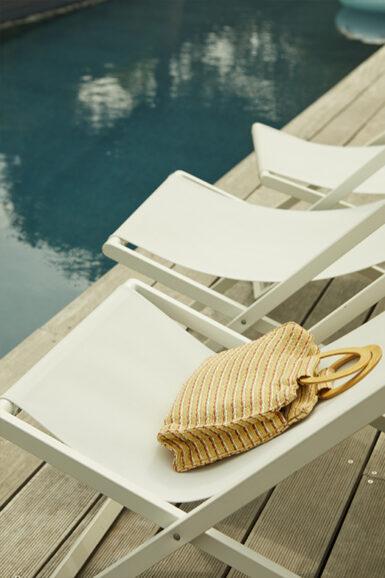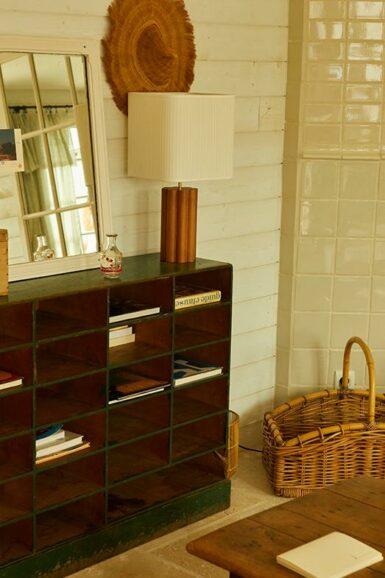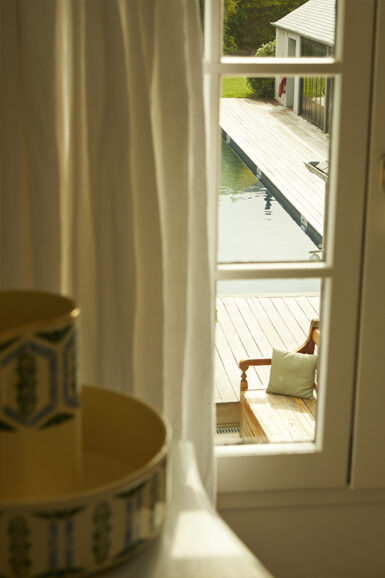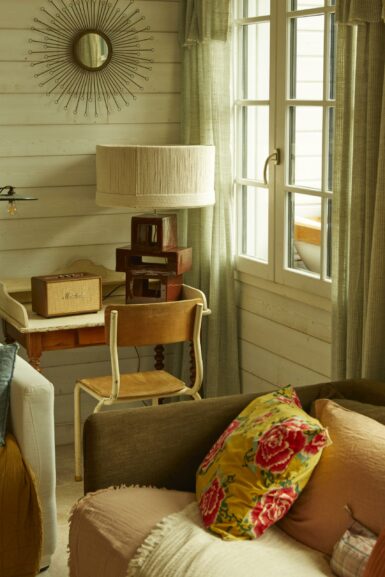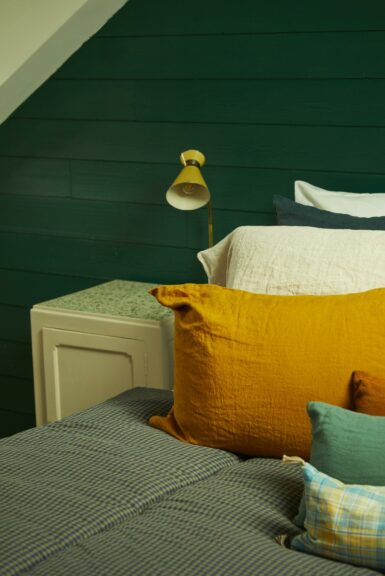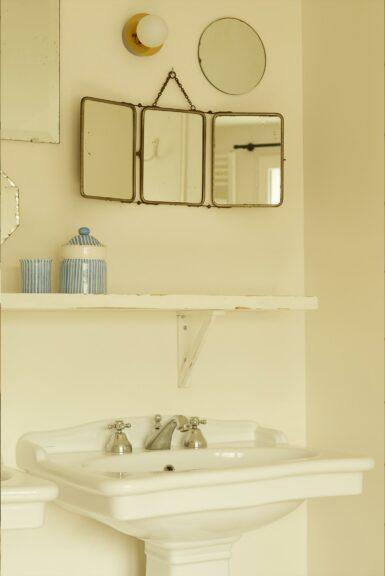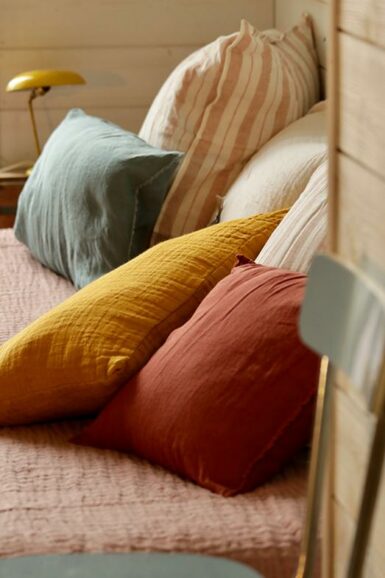 BOOK LA MAISON DU NESSAY FOR THE WEEK END
Bonus (subject to availability) :
No check-in time on friday
No check-out time on sunday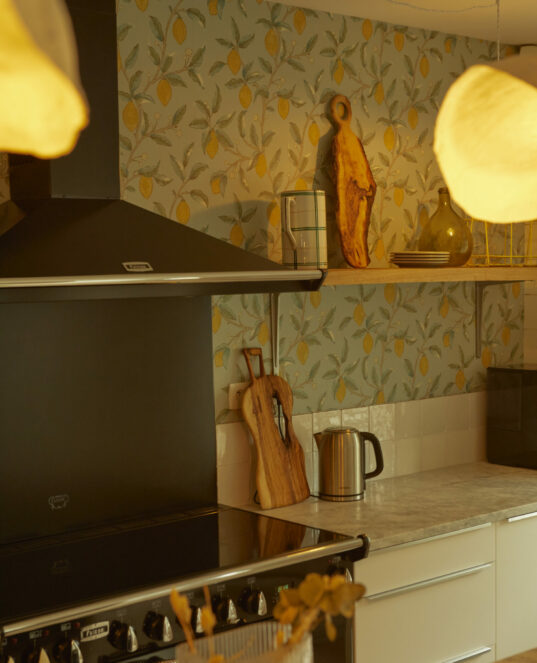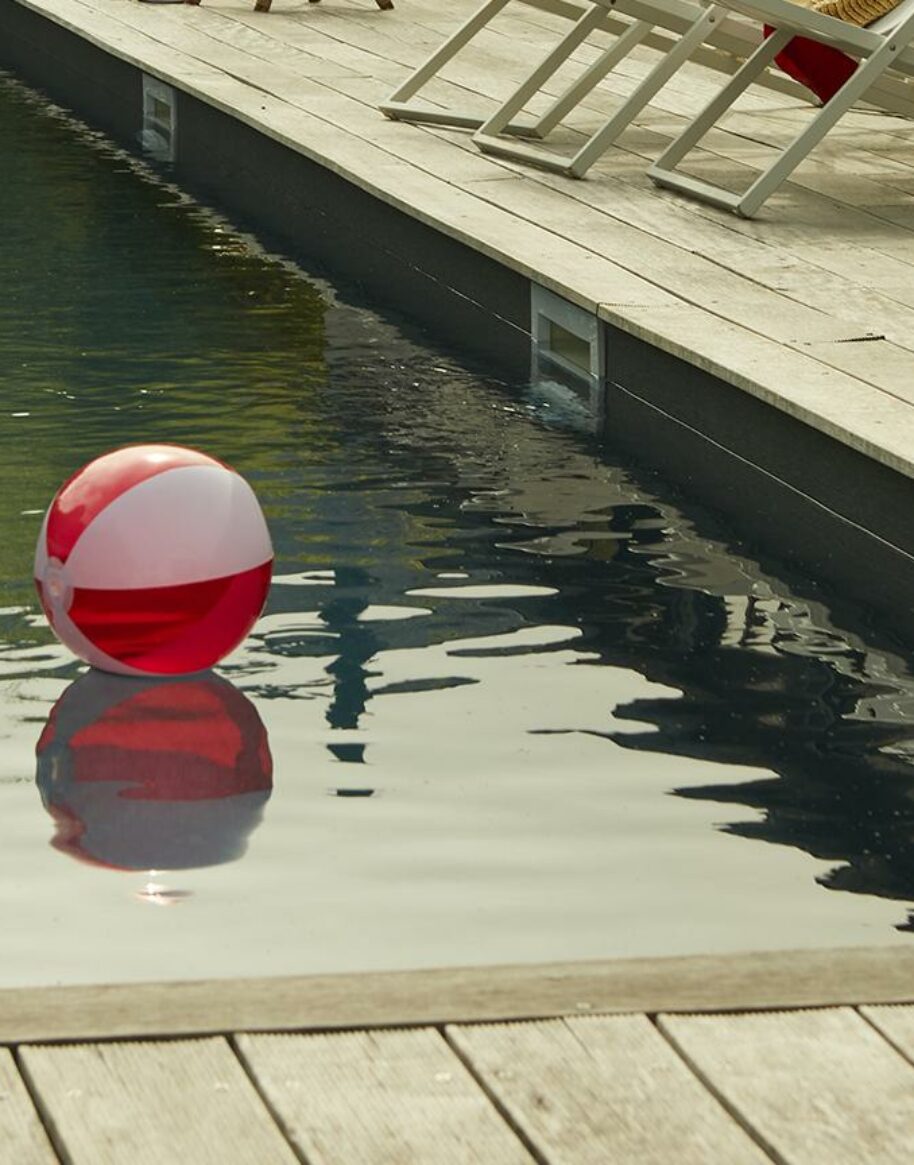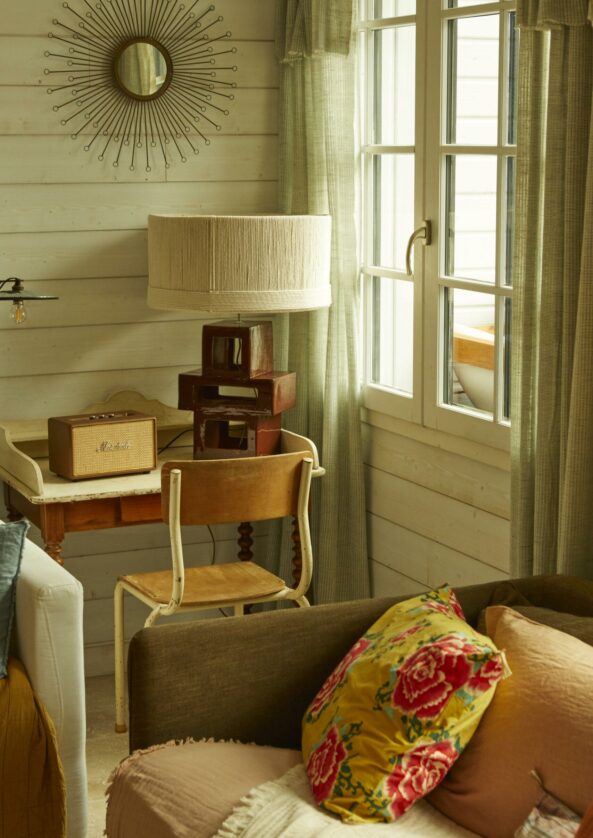 OCCUPANCY
12 adultes, 3 children (under 12 years old), 2 baby
ROOMS
4 double bedrooms (180v200) or twin beds (2x90x200)
1 double bedroom (180v200) or twin beds (2x90x200), and a single bed
1 parental suite with 1 double bedroom (180v200) or twin beds (2x90x200), 1 room with twinbeds.
Sofitel mybed bedding
Fairtrade bed and bath linen
BATHROOM
6 private bathroom with shower or bath, and toilet
Diptyque welcome products
Hair dryer
ROOM FACILITIES
Wifi access
Fully equipied kitchen with oven, micro wave, automatic coffee machine, boiler, toaster
Living room with beamer and sono Marshall
Playroom or yoga space
Eated swimming pool open from June to September
Garden
Private parking place for 6 cars
CHILDREN FACILITIES
Wooden baby crib, babyphone, baby sleeping bag
Changing table, diaper bins, baby toilet
Baby bath, thermometer, bath toys
Bed gate, stair gate
Baby chair, baby playpark
High chair, children's crockery
Games (Uno, scrabble, cards, memory…)
Bréhat room
From 190 Euros in low season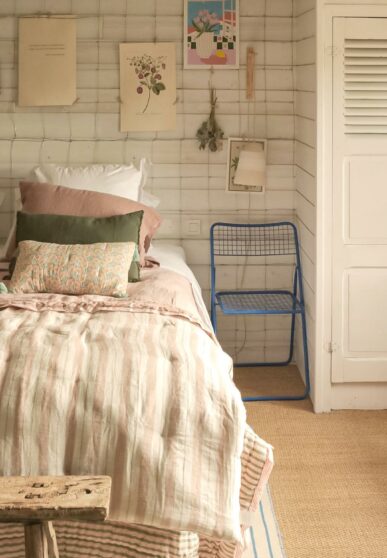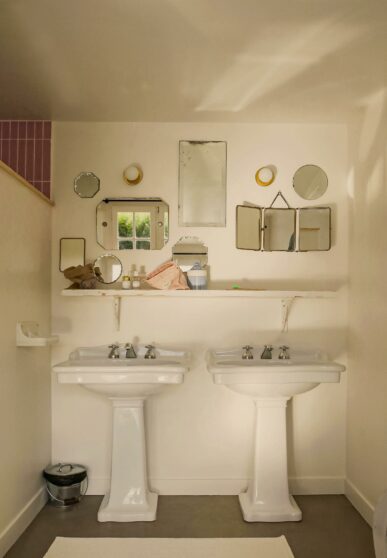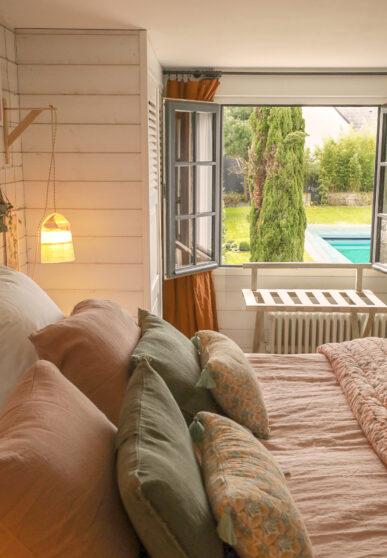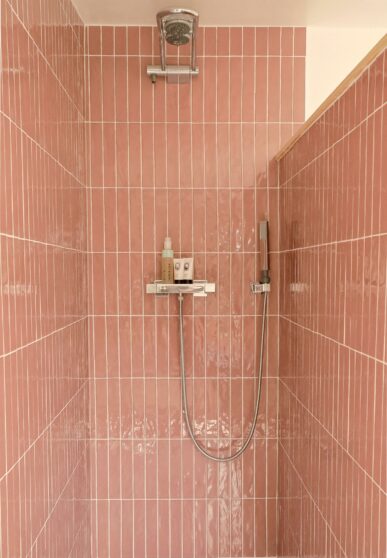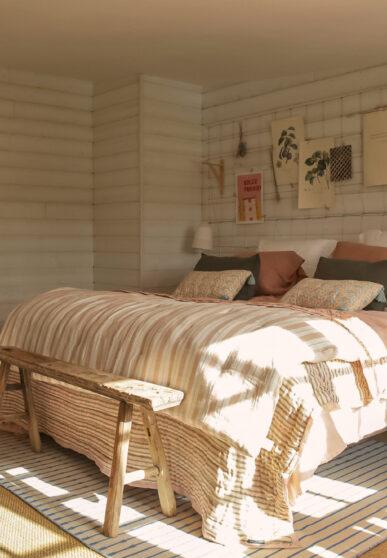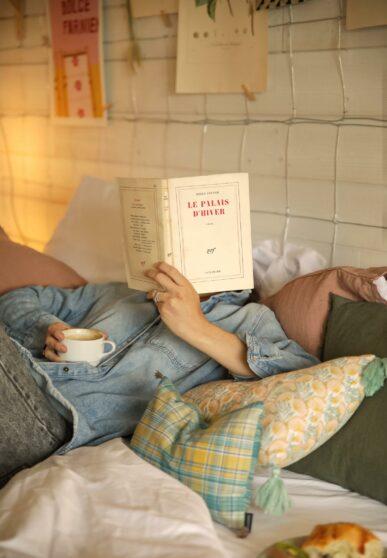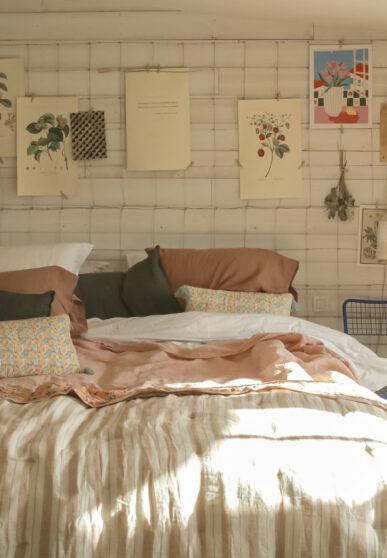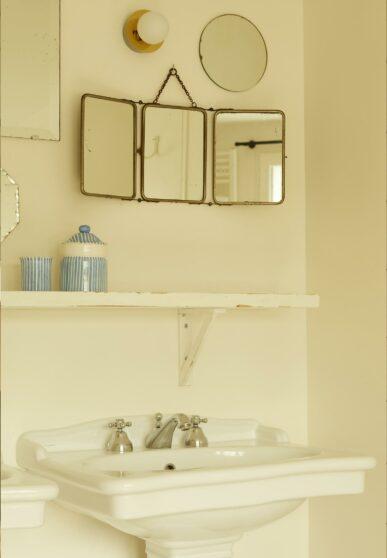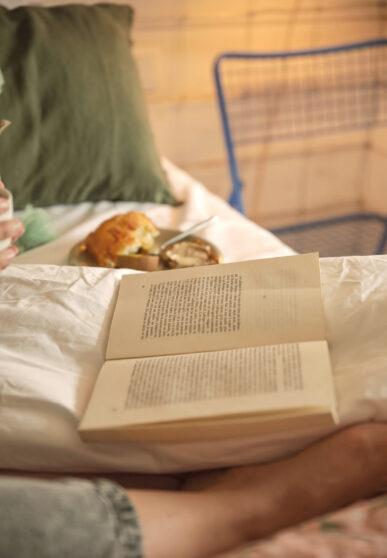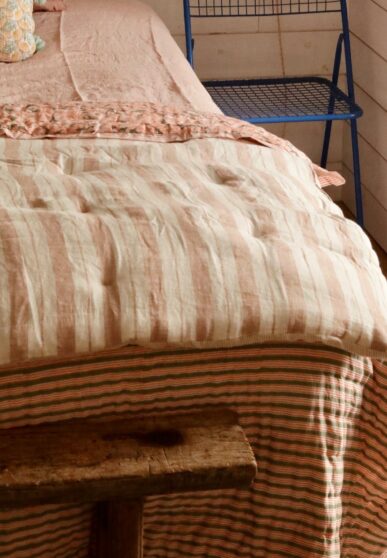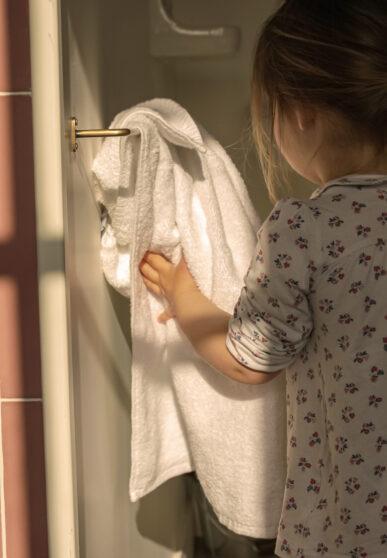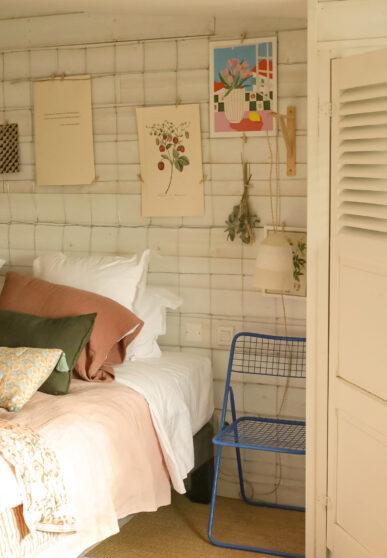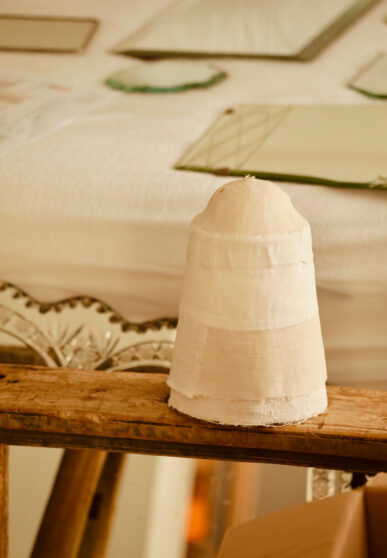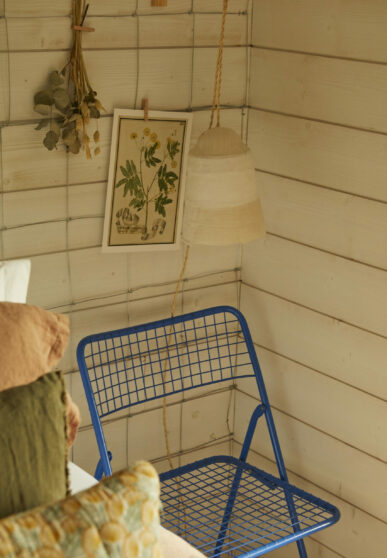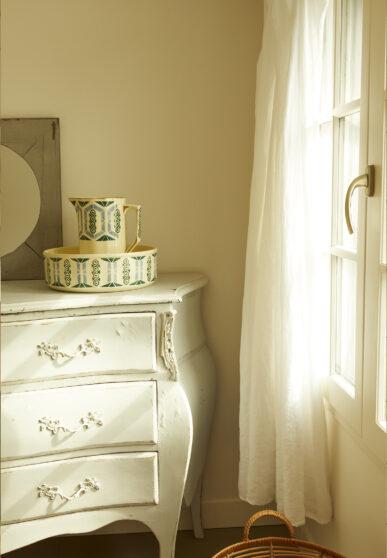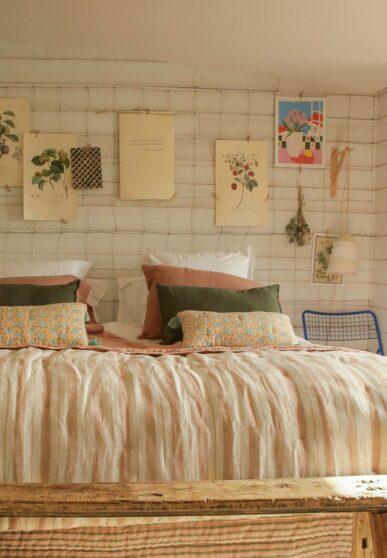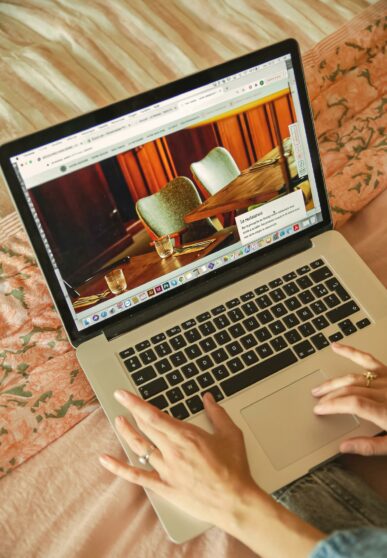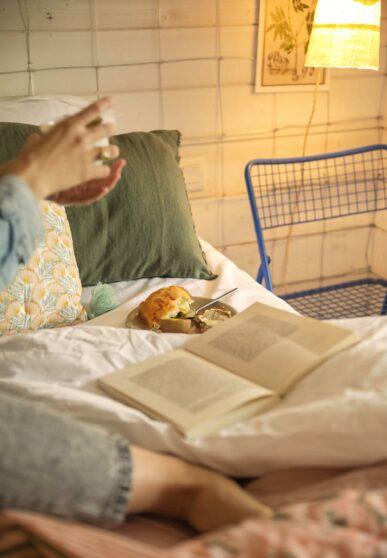 Bedding
King-size bed / possibility of twin beds
Bathroom
Large shower
Double washbasin
Room facilities
Wifi access
Safe
Sofitel Mybed bedding
Fairtrade bed and bath linen
Diptyque welcome products
Ouessant room
From 160 Euros in low season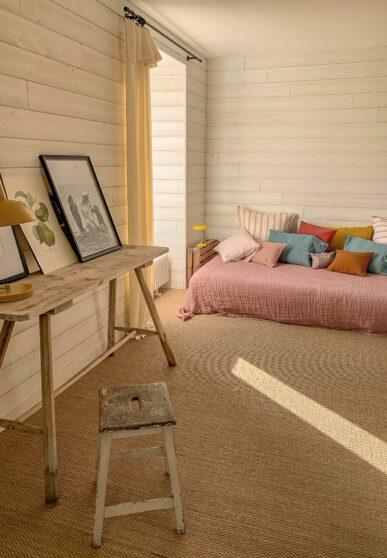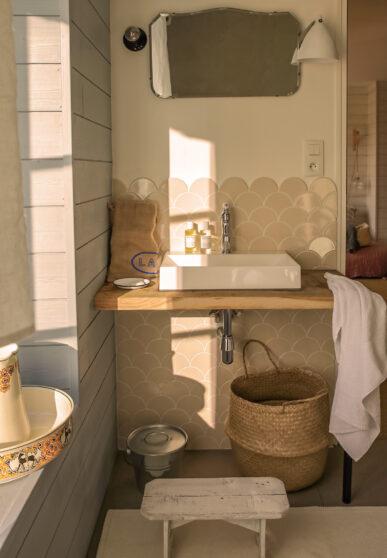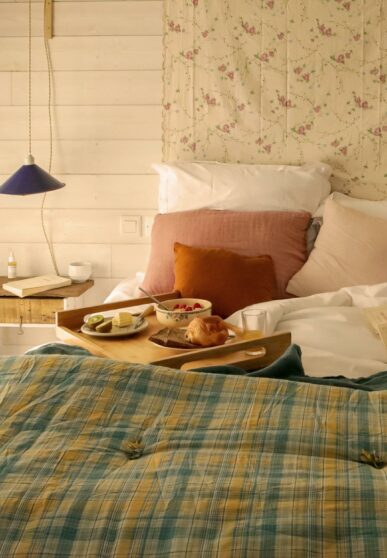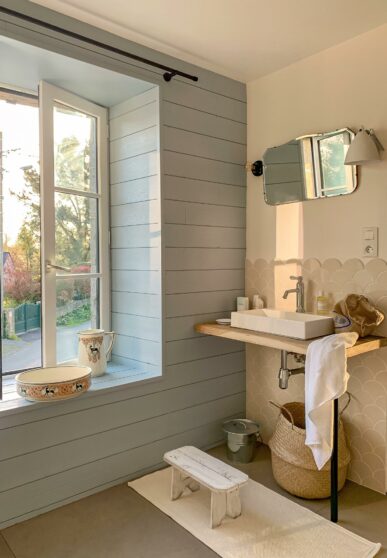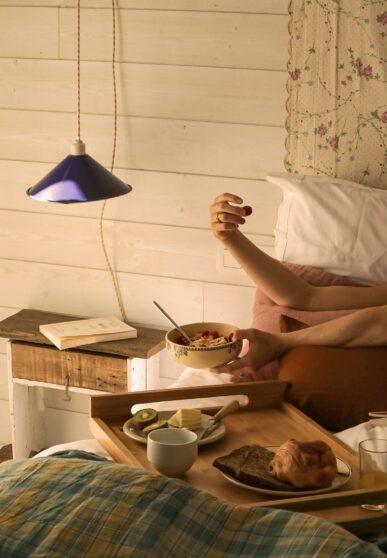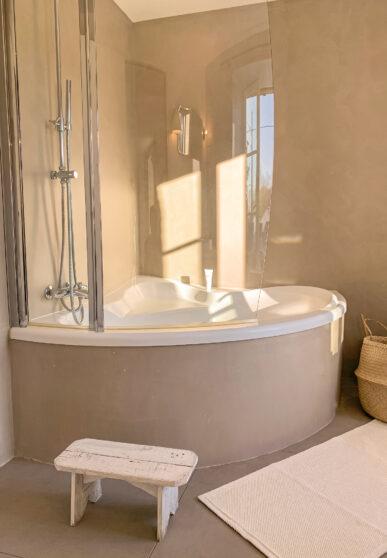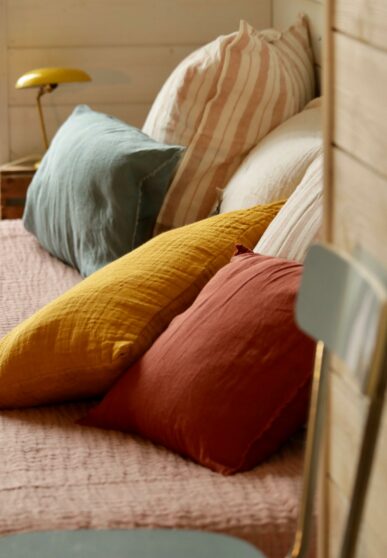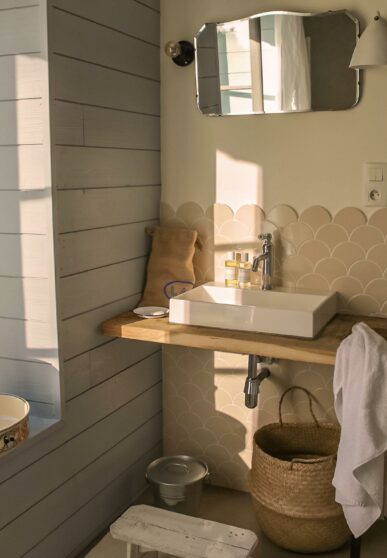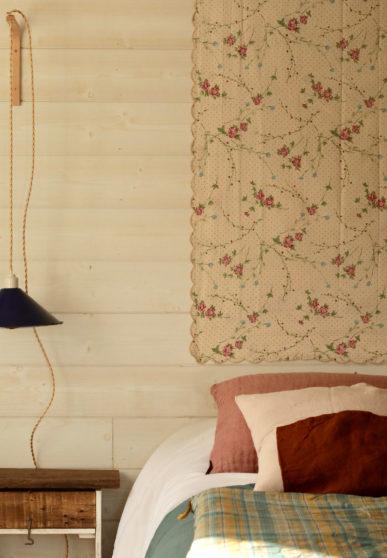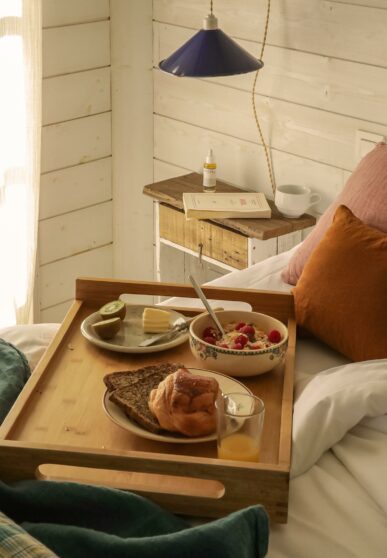 Occupancy
2 person
Possibility to accomodate a child under 12 years old on the bench
Bedding
King size bed / possibility of twin beds
Room facilities
Wifi access
Safe
Sofitel Mybed bedding
Fairtrade bed and bath linen
Diptyque welcome products
Glénan room
From 190 Euros in low season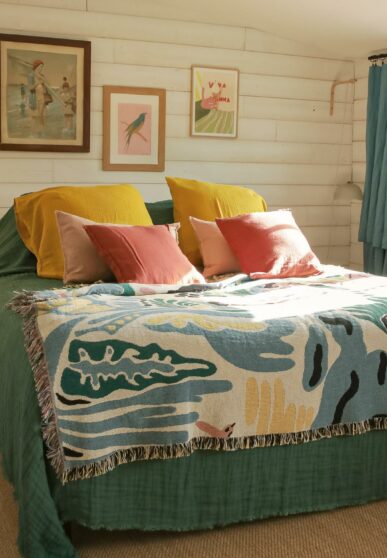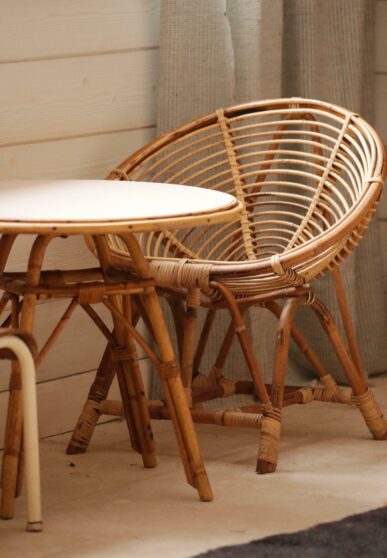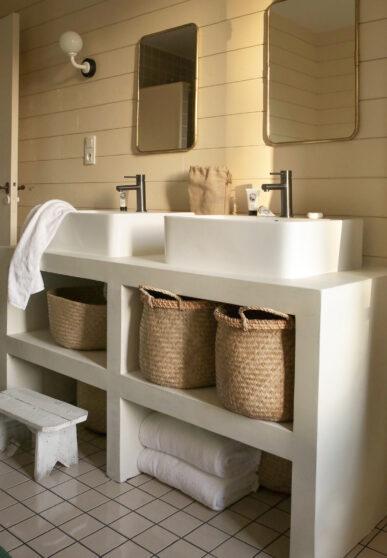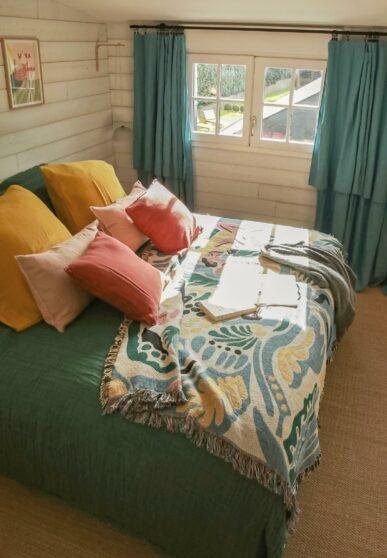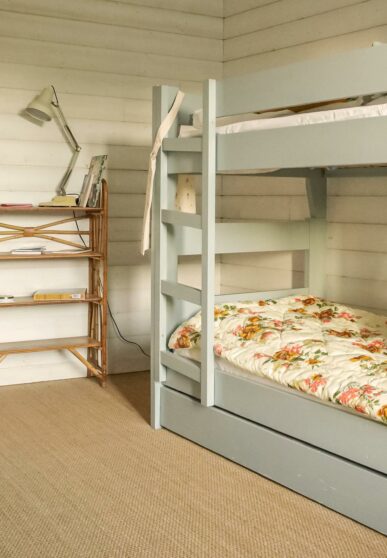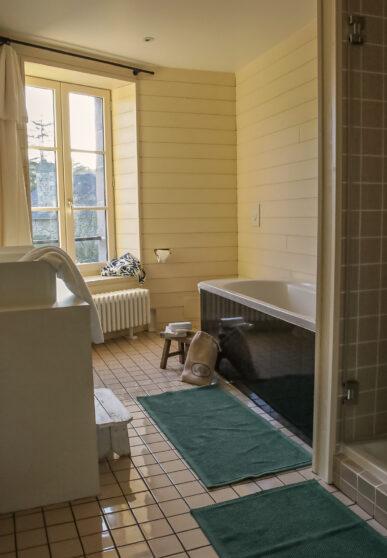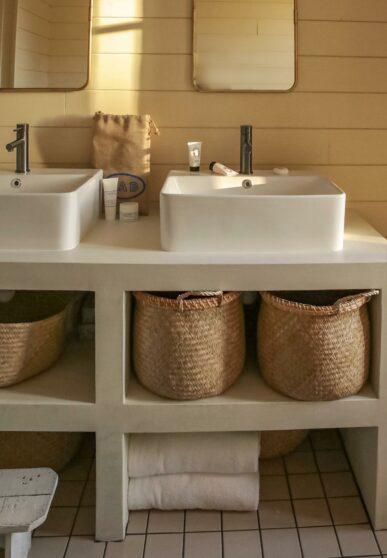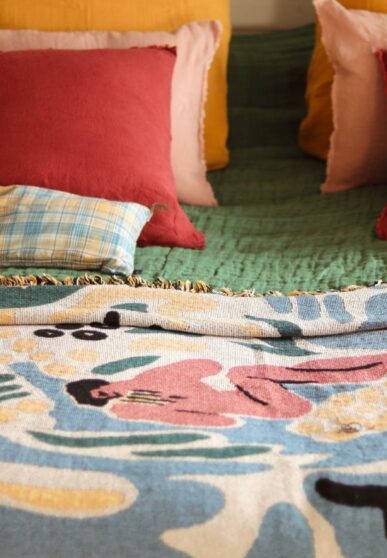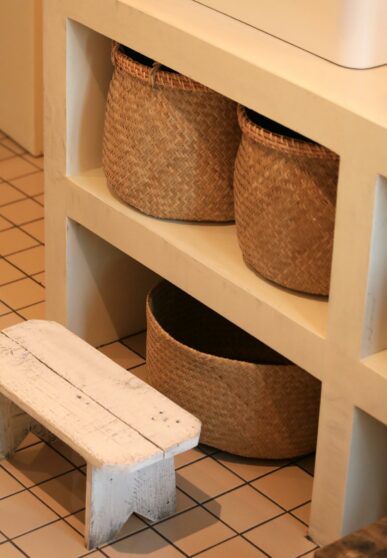 Size
36m² :
16m² for the masterbedroom
12m² for the children's room with bunk beds
8m² for the bath room
Bedding
In the masterbedroom : King size bed / possibility of twin bed
In the children's room : bunk beds
Bathroom
Shower
Bath
Double washbasin
Room facilities
Wifi access
Safe
Sofitel Mybed bedding
Fairtrade bed and bath linen
Diptyque welcome products
Molène room
From 130 Euros in low season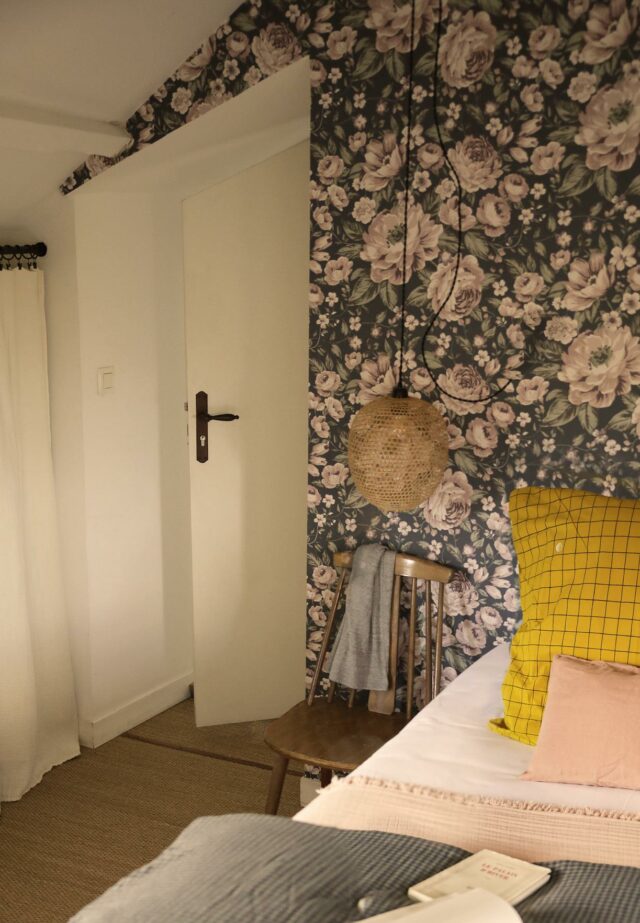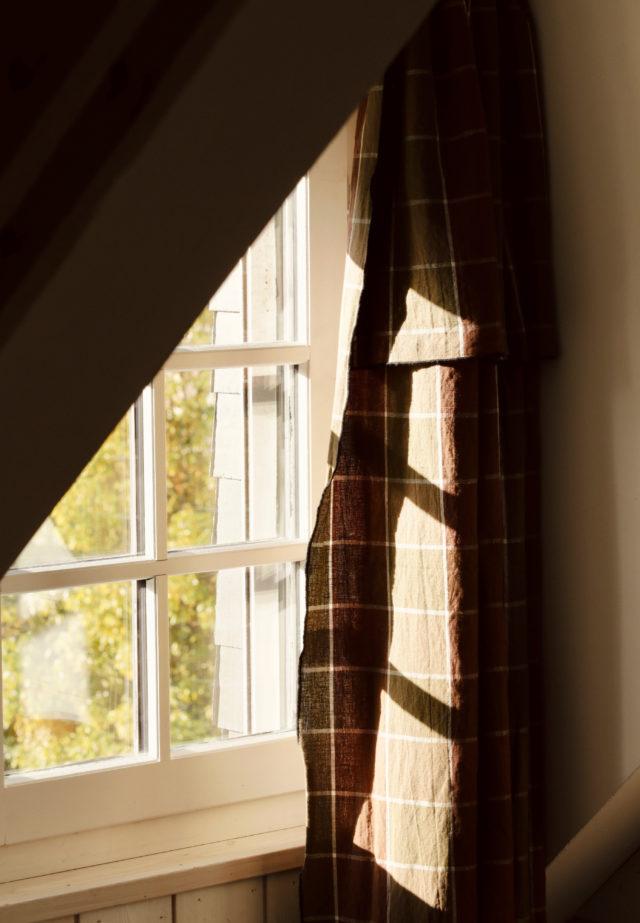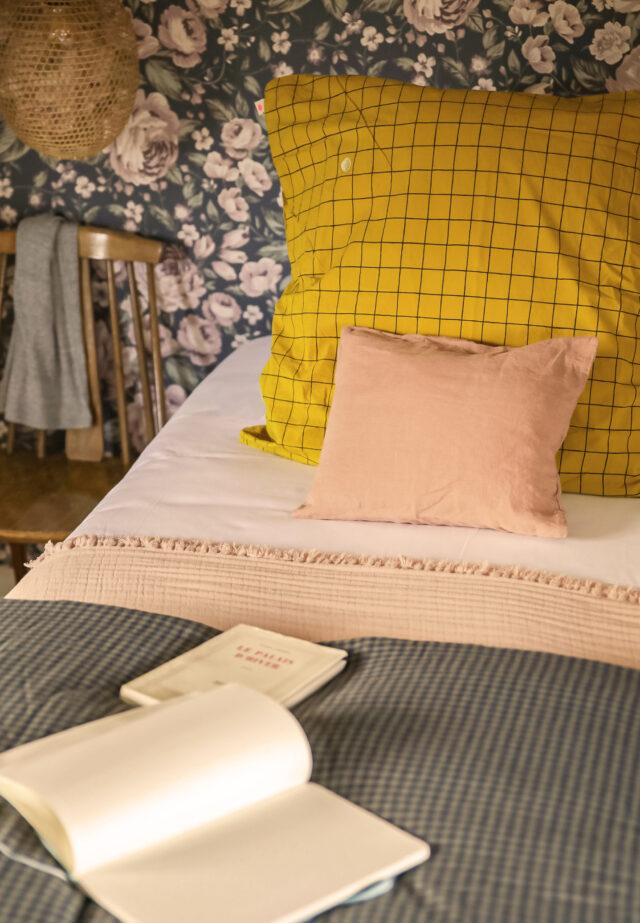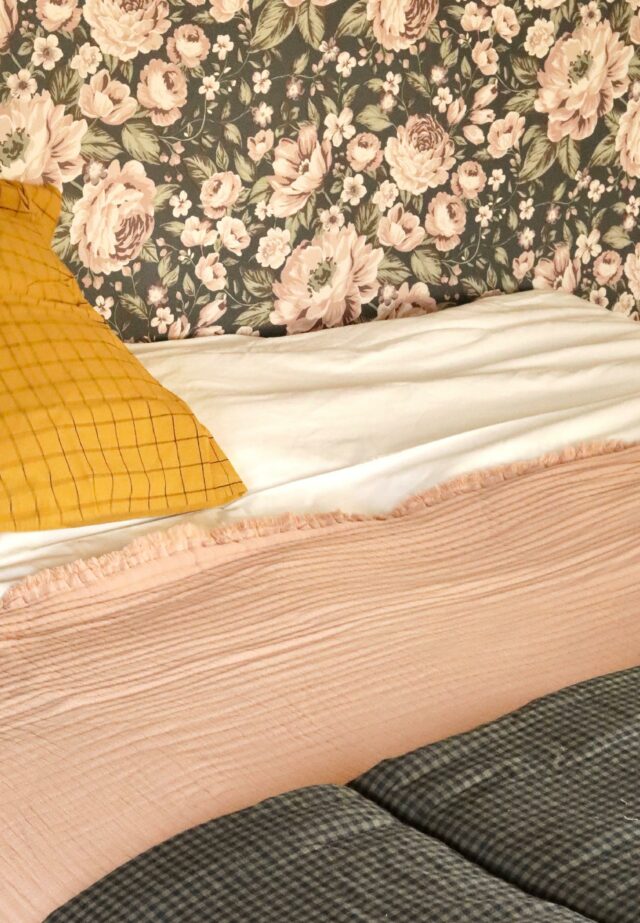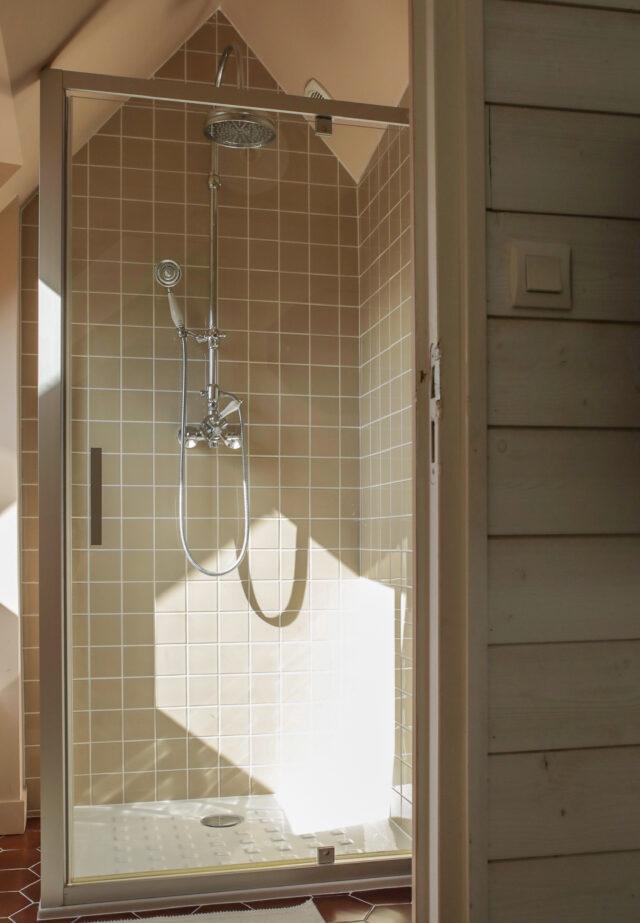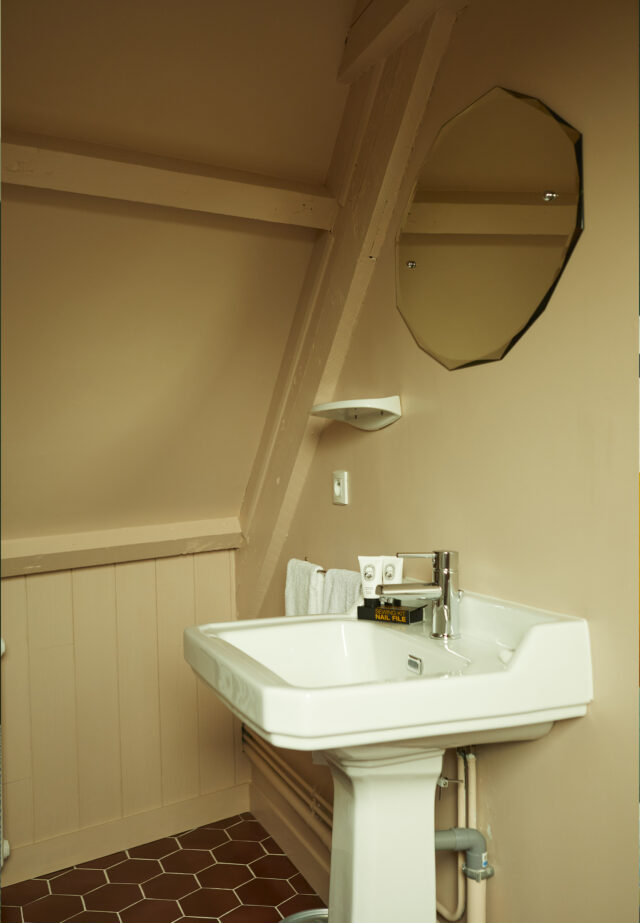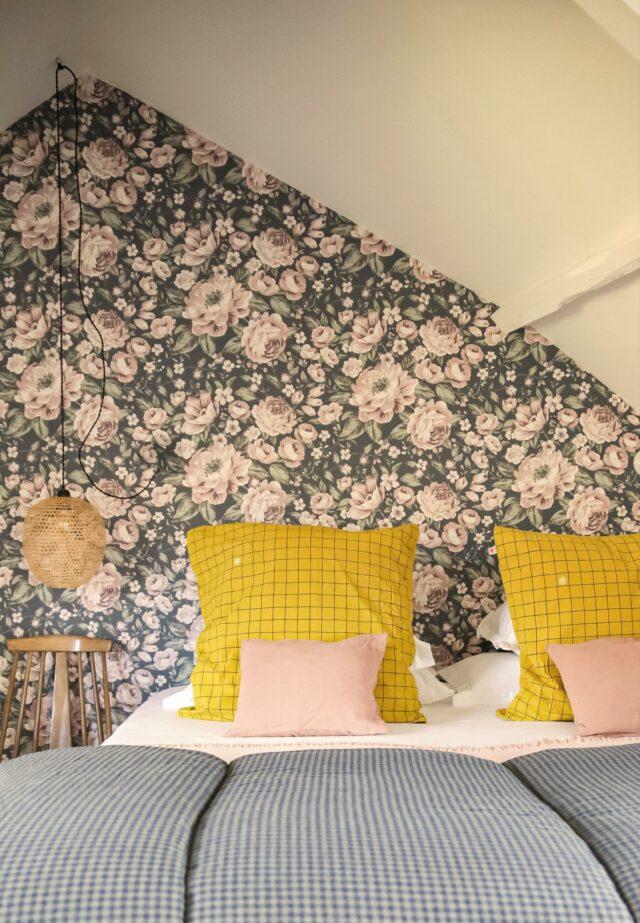 Bedding
King size bed / Possibility of twin bed
Room facilities
Wifi access
Safe
Sofitel Mybed bedding
Fairtrade bed and bath linen
Diptyque welcome products
Belle-île room
From 160 Euros in low season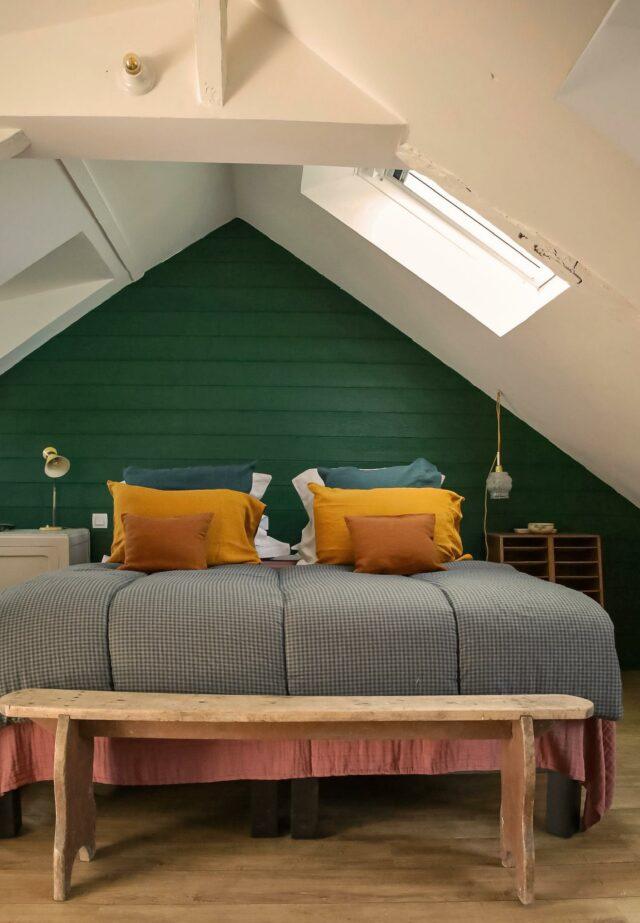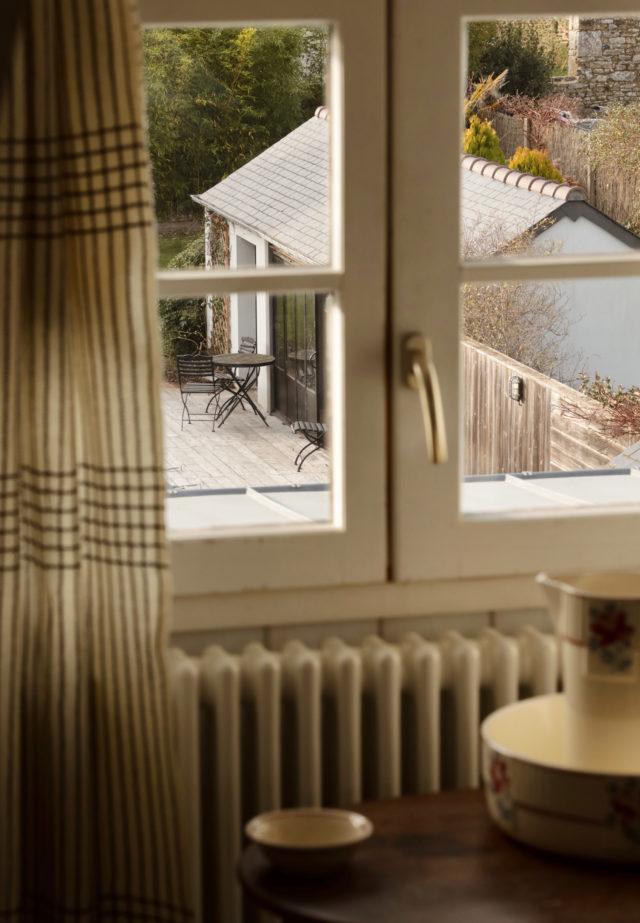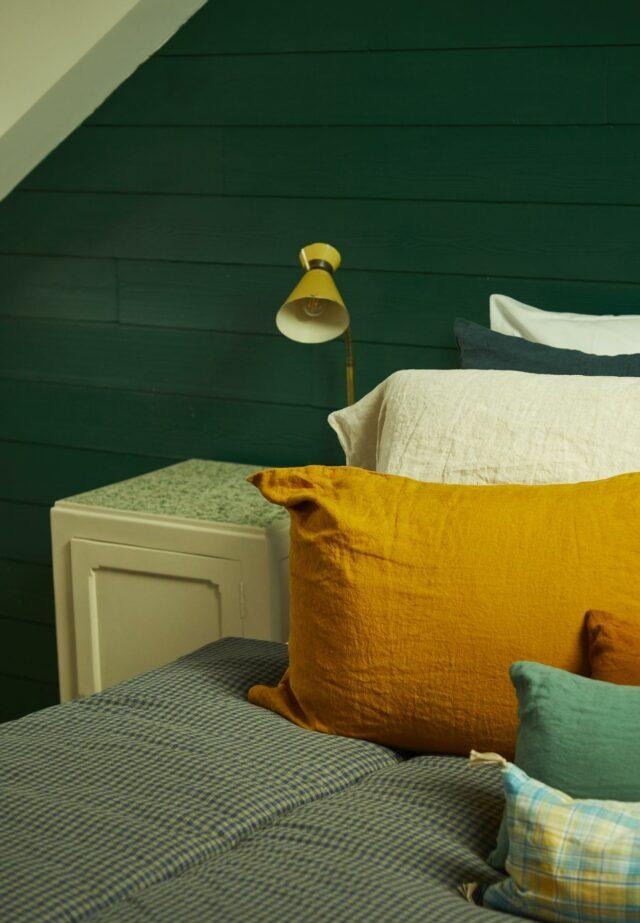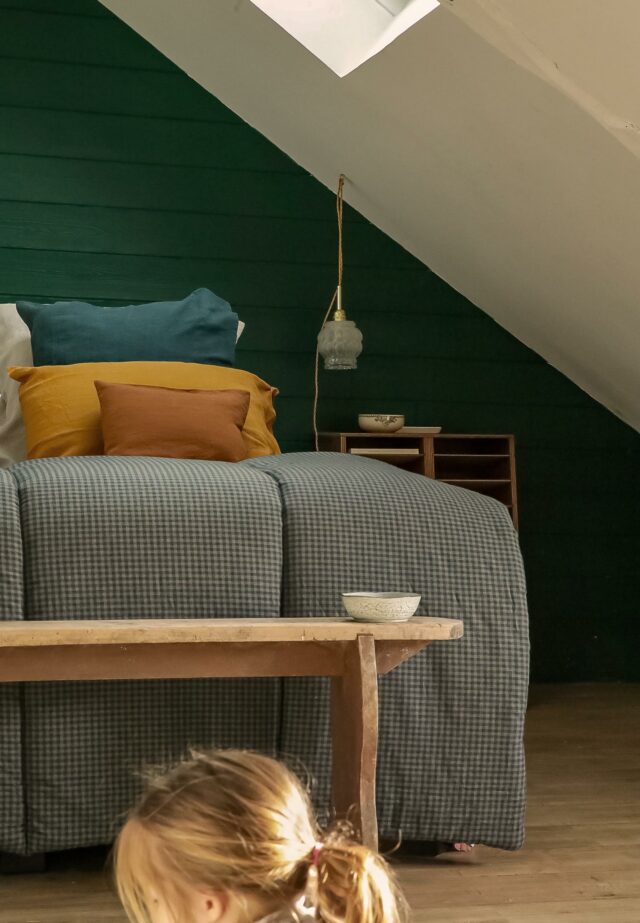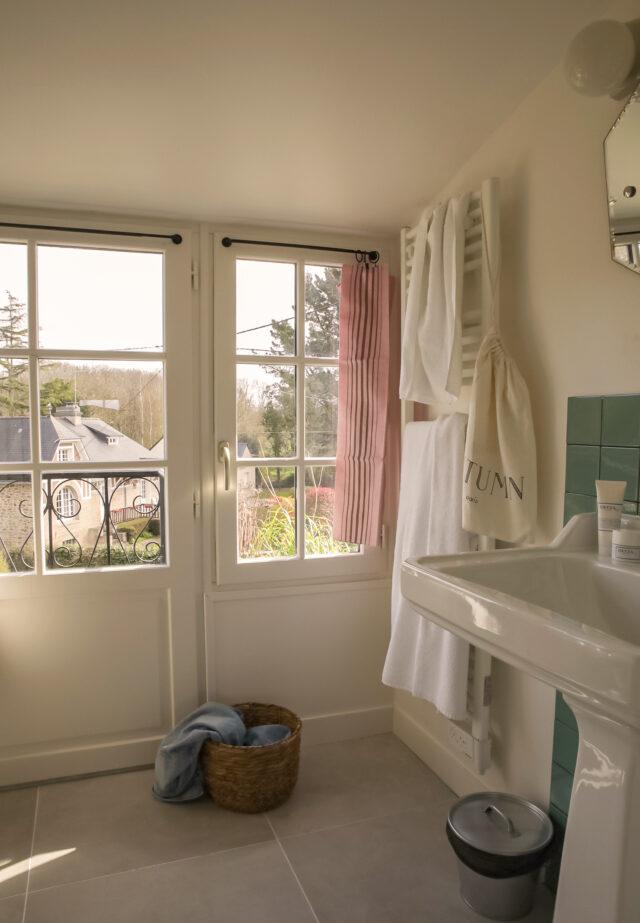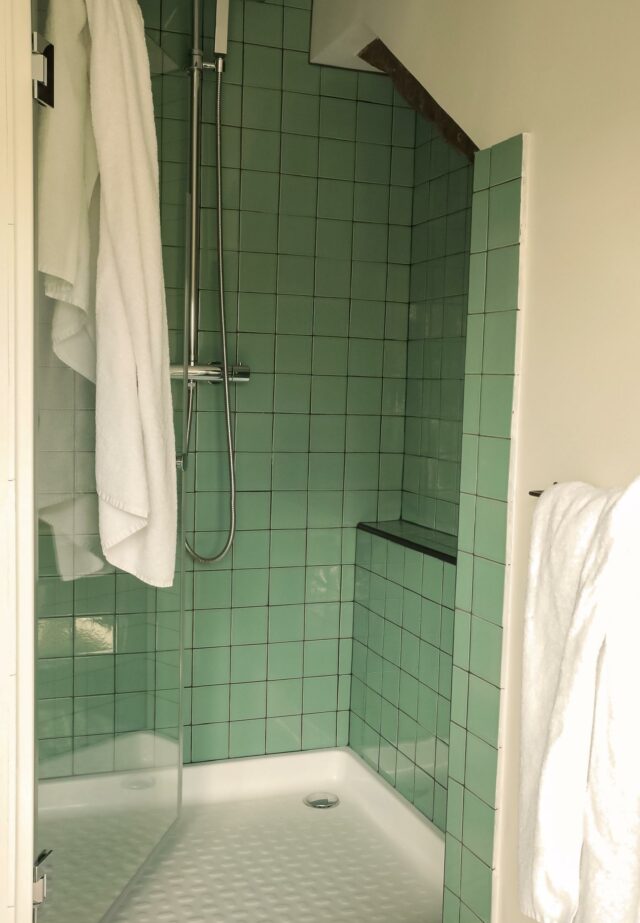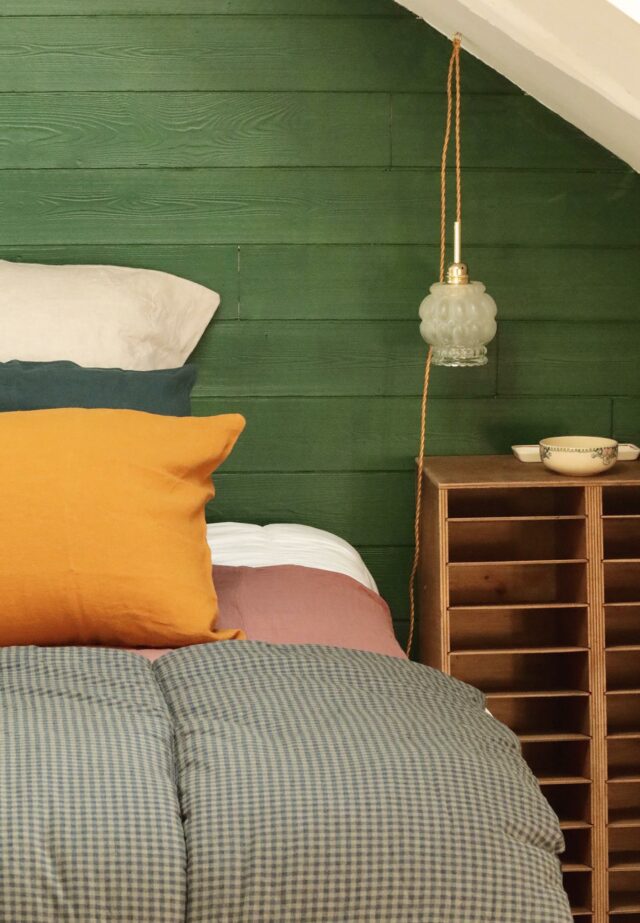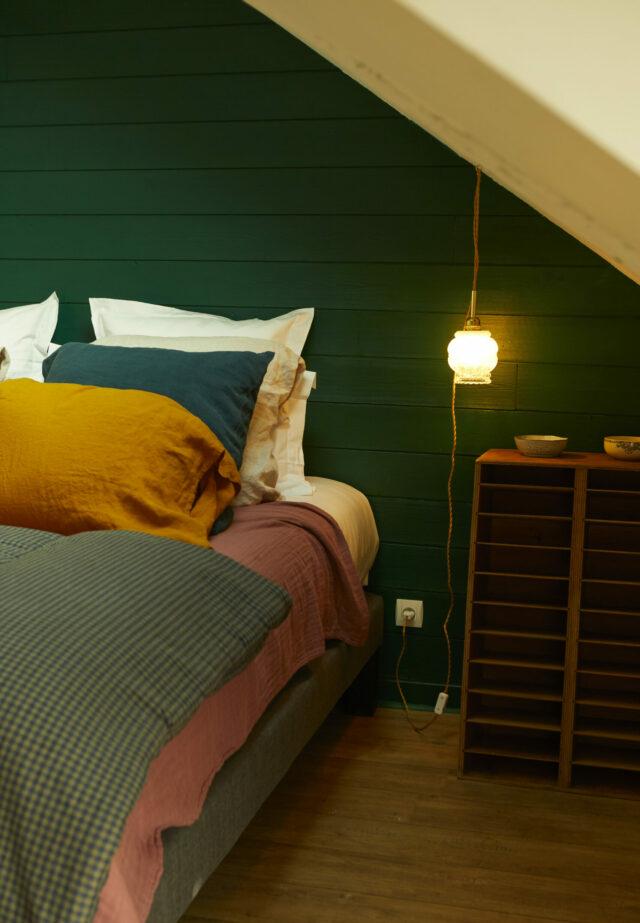 Bedding
King size bed / Possibility of twin beds
Room facilities
Wifi access
Safe
Sofitel Mybed bedding
Fairtrade bed and bath linen
Diptyque welcome products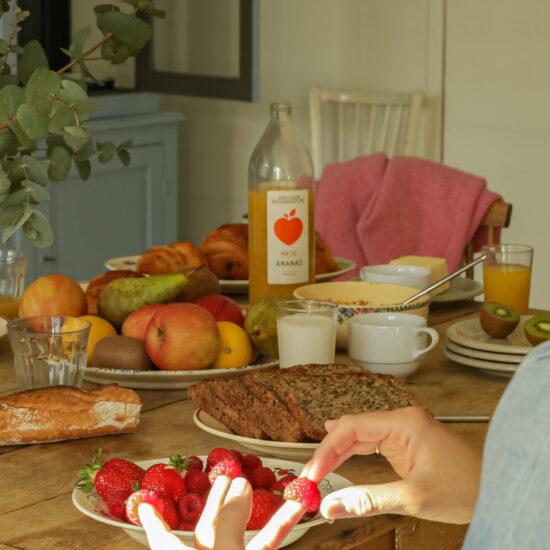 YOU CAN BOOK THE WHOLE HOUSE DURING THE SCHOOL HOLIDAYS: WITH FAMILY OR FRIENDS
We thank you for your request, we will come back to you as soon as possible