Our table – Our restaurant and our bar - Le Nessay - Saint-Briac
The kitchen, open onto the restaurant, and dedicated to the delight of your taste buds, proposes a bold and creative cuisine.
Seated at the table, you can watch your dishes being prepared by our new chef Thomas Estrader and not miss anything of what is cooking in the rotisserie.
A pleasure for the eyes as much as the taste buds.
Since this summer, don't miss the famous Sunday brunch from 12pm to 3pm
Our generous dessert buffet, prepared by the Pâtisserie du Nessay, will enchant both young and old.
Our attentive and dedicated staff will see to it that you enjoy your time of sharing with family and friends in simplicity and tranquillity.
To book a table in our restaurant
Breakfast: 8am-11am
Dinner: 7pm -9.30pm
from thursday to saturday
Brunch: 12pm-3pm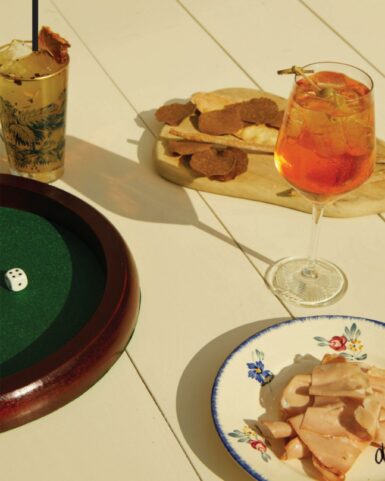 Bar : 11am-11pm
Informations
The dinner: our chef suggest you a seasonal card from local producers.
The bar: at 3.30pm for the tea time, we have  a selection of pastries from la Patisserie du Nessay, from 5.30pm to 10pm, our Chef Thomas, has prepared a selection of finger food to share to accomodate your cocktails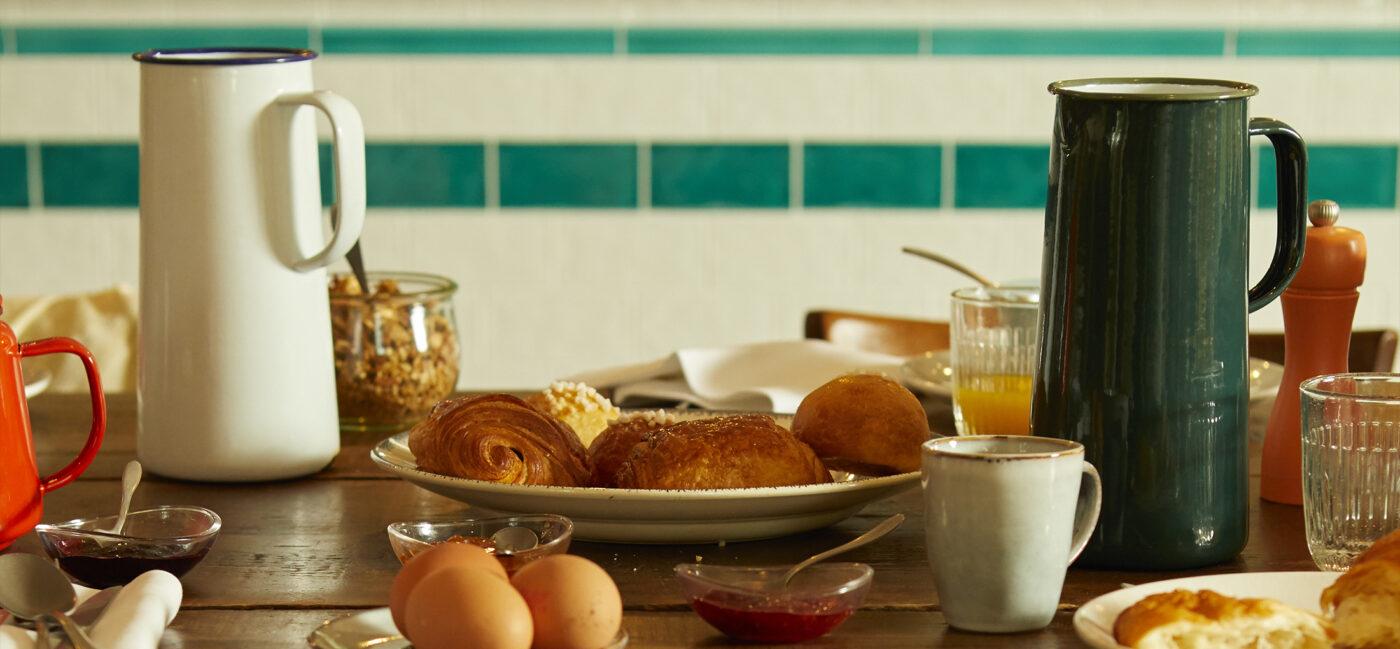 The breakfast
We serve a gourmet breakfast prepared with care by Gaëtan, our chef from the Pâtisserie du Nessay. Rediscover the real taste of homemade pastries.
The salt options is not to be outdone, with a choice of local producers passionate about their trades.
Pains au chocolat, croissants, financiers and many other delights are freshly baked that morning, in limited quantities, so best remember to order in advance.
Breakfast at 25€ per person
The Bar du Nessay is a welcoming meeting place in the heart of Saint-Briac-sur-mer, offering a pleasant and elegant setting to relax with family or friends. We propose a wide selection of drinks, signature cocktails and refined spirits. In the high season, our bar opens onto a pleasant west-facing terrace where you can watch the sun setting.
From 5.30pm, our chef will prepare a finger food menu to enjoy with your drinks
And if the weather is changeable, you can curl up on the sofas by the fire in our lounge while enjoying a tasty snack from our pâtisserie. The heart of Le Nessay revolves around this place where it is not uncommon to bump into a friend or an acquaintance… and to find yourself putting the world to rights until the night is out, because here, time has stopped!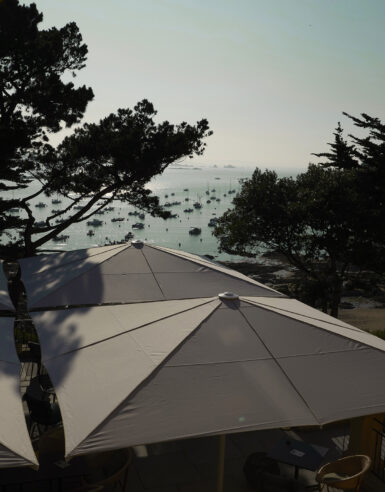 Book your table in a few clicks
Our suppliers
Le Nessay is committed to a short circuit approach and is proud to promote its local suppliers:
The local farm in Tréméreuc for organic vegetables
The market gardener Michel Sorre in Hirel
The market gardener Distri Malo in Saint-Malo
Cheville 35 in Saint-Malo for lambs, calves and cattle
TG Viandes in Rennes for cattle and lambs
La Marée Pour Tous in Rennes for fish and spearfishing
Les Flibustiers de la Crusta's in Saint-Briac-sur-mer for lobsters and oysters
La Fromagerie des Halles in Dinard for dairy products and cheeses
Jean-Luc SDPF from Dol-de-Bretagne for traditional charcuterie and delicatessen
Les galettes de Pleudihen for the famous buckwheat pancakes
La Flibuste in Saint-Briac-sur-mer for cider
The Naguelann distillery in Languenan for Breton Whiskies
Cozigou in Dinan, our brewer
The cooked rums: Malo Rhum in Saint-Malo
Oenoplaisir in Saint-Malo for organic and biodynamic wines